I recently visited the Gasometer in Oberhausen currently hosting the exhibition Out of this World – Wonders of the Solar System. The Gasometer is a decommissioned circular gas holder building once featuring a giant disc floating on the contained gas. Main focus of the exhibition is our solar system that is illustrated by large models of the sun and planets and various photographs and images displayed at an impressive scale.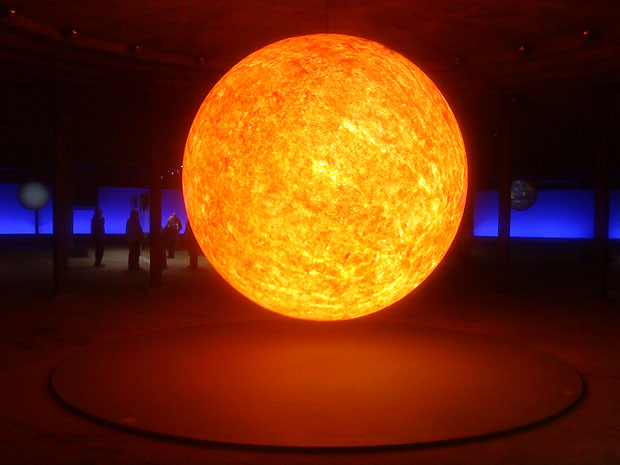 One of the exhibitions highlights is the biggest moon on earth, a breathtaking 25m diameter model of our earth's moon floating in the upper 100m high space of the Gasometer. Besides the solar system the exhibition focuses on various aspects of the cosmos, space missions and mankind exploring, observing and explaining the universe in different eras.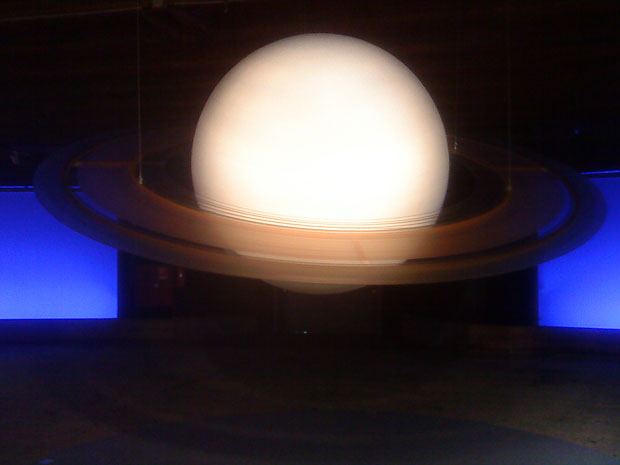 The exhibition provides a fascinating and enjoyable experience even for astronomical-interested being familiar with the displayed matter. Besides the exhibition the Gasometer location itself is worth a visit. An elevator takes the visitor without fear of heights up to the top of the building measuring 117m offering a fine view over the Ruhr scenery.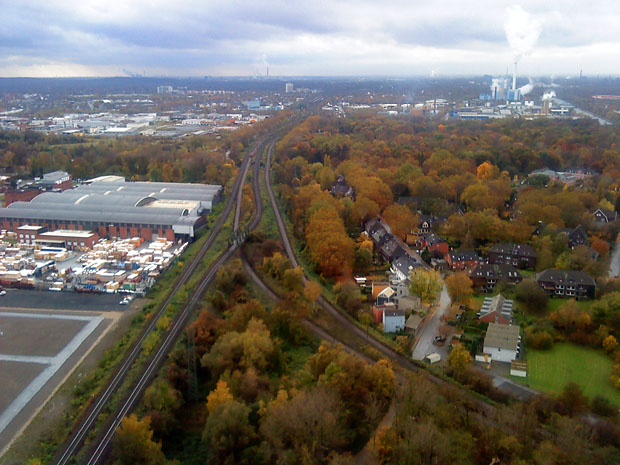 Out of this World – Wonders of the Solar System is on display from April 2nd 2009 to December 30th 2010 and I can only recommend a visit. Bring some warm clothing during winter months with you since the building can not reasonably be heated and visiting the roof can be quite frosty.
Please excuse my poor photo-footage since I only brought a cell phone with me…